A Lifelong Fighter for Pennsylvanians
Joanna McClinton serves as the Democratic Leader of the Pennsylvania House of Representatives, while proudly serving the 191st legislative district. In November 2018 she made history by becoming the first African-American and woman to be elected as the House Democratic Caucus chairman for the 2019-20 legislative session — a position she held for the duration of the 2019-2020 legislative session. Again shattering the legislative glass ceiling in Pennsylvania, Joanna was elected to serve as the first woman House Democratic Leader in 2020.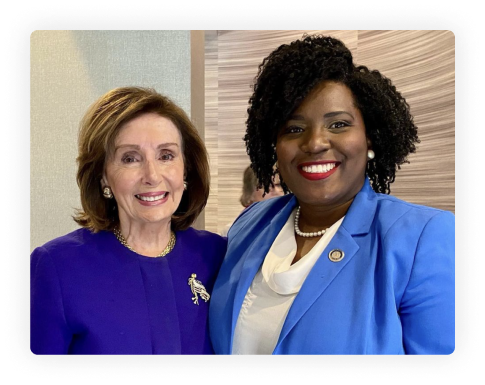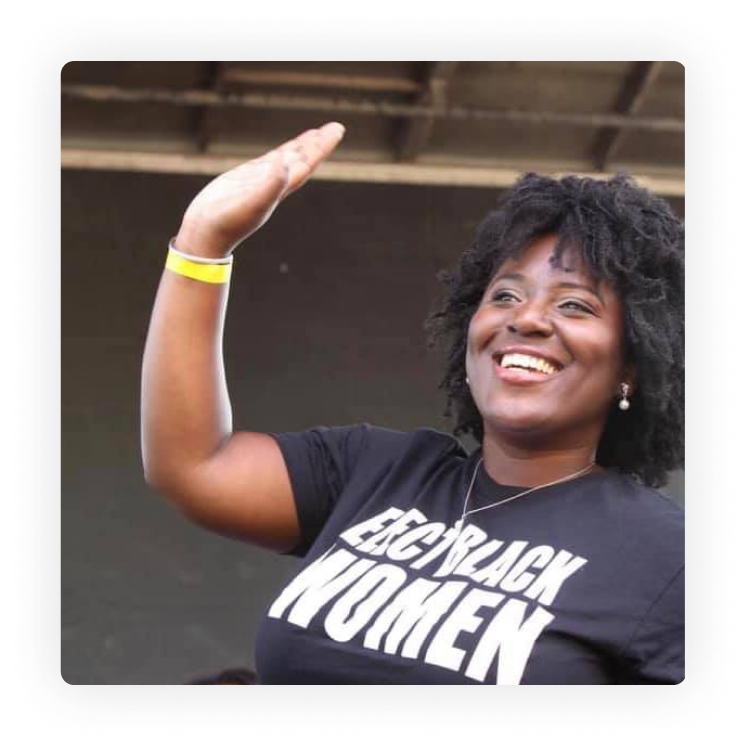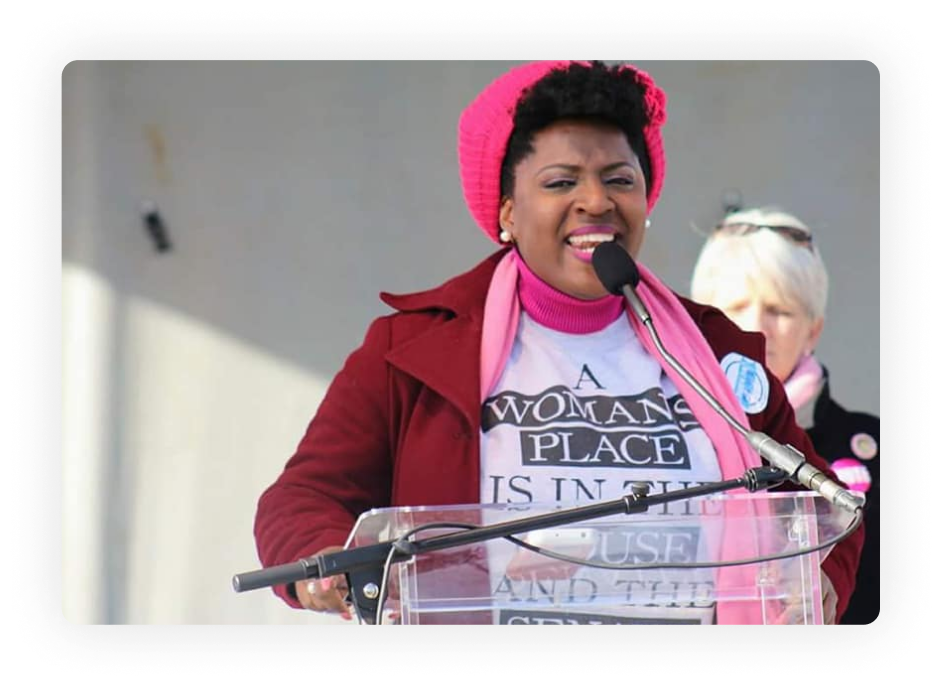 A fierce advocate for paid family leave, Joanna knows the first step to rebuilding our economy and expanding job opportunities is to take care of our workers and their families. With Leader McClinton at the helm, the Pennsylvania House has invested hundreds of thousands of dollars into workforce development and child care programs across the commonwealth to help our communities get back on their feet. Better jobs and better benefits will create a brighter future for Pennsylvanians.
Even though thousands of incarcerated Pennsylvanians are found innocent in the court of law each year, many struggle to shake legal charges from their records over time. Leader McClinton is committed to ensuring the innocent are fully free. As state representative, she fought to provide opportunities for record expungement in the cases of unconditional pardoning and full acquittal of all charges. Our commonwealth thrives when our criminal justice system works for everyone, and that includes advocating for the innocent.
Our legislators have a responsibility to uphold—not undermine—our democracy. As Republicans at the national level and here in Pennsylvania continue waging attacks against our voting rights, Joanna McClinton has proven that she will unequivocally fight to protect our access to the ballot box. Working with state Democrats to introduce the K. Leroy Irvis Voting Rights Act, a major voting rights expansion bill, Leader McClinton has made it a top priority to invest in measures that will strengthen our election processes and ensure all Pennsylvanians have a voice at the polls.
For far too long, zip codes have determined the outcomes for our children. Born and raised in 19143, Leader McClinton knows better than most legislators how critical it is that we invest in all of our students to ensure they stay out of the school-to-prison pipeline and remain on the path to becoming healthy, productive Pennsylvanians. In addition to championing universal pre-kindergarten and after-school enrichment programs, Leader McClinton has spearheaded the fight to secure fair funding for public schools across the commonwealth. Every child is an investment in our future, and Joanna will work to nurture the wealth of potential in our community.
Ground Zero for Progress in Pennsylvania
Leader Joanna McClinton is proud to serve nearly 60,000 Pennsylvanians living in the 191st Legislative District. The 191st is home to dynamic communities spanning both Delaware and Philadelphia Counties. Surrounded by the beautiful Cobbs Creek Park and incredible institutions of higher learning, our district includes West and Southwest Philadelphia, parts of Yeadon, and all of Darby.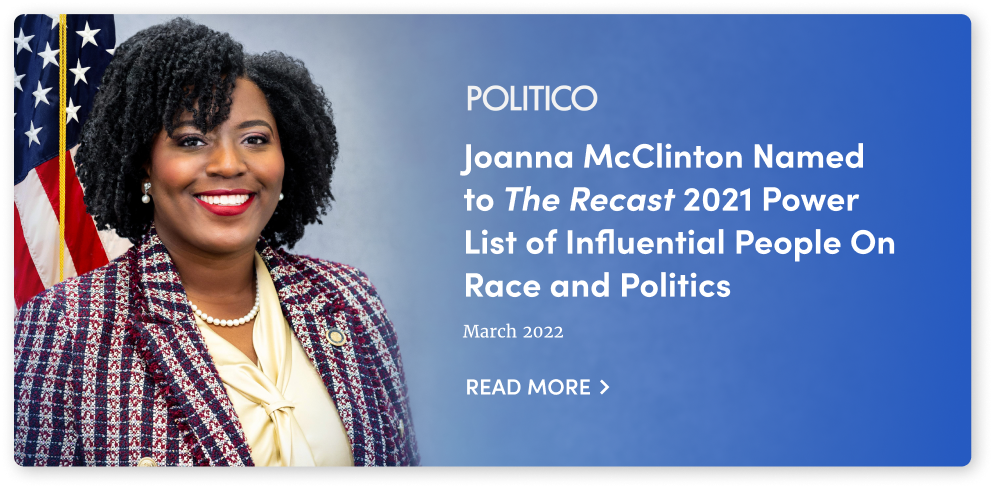 Special interests and right-wing extremists have abused their power in our legislature for decades. Leader Joanna McClinton is working to put Pennsylvania back on the path to progress, but she can't do it without our support. Take action today.